Managed data Backup & data recovery solutions
Fewer headaches with Faster Data backup.
Just imagine for a moment an organisation that needed a fast, reliable way to back up and recover critical data when a disaster strikes, such as an IT failure or cyber attack. We know the headache. We also know the fix.
Advanced data backup and data recovery services.
Imagine having faster backups, fast recovery and fewer headaches. Organisations need a rapid and reliable way to back up and recover their critical data in case of an IT failure or ransomware attack.
CSI has designed a versatile portfolio of data backup and data recovery services that takes advantage of powerful technologies and can easily be adapted and sized to suit the specific needs of your business.
We already know the story your data tells.
For the longest time, backing up data to tape and using traditional storage infrastructure made a lot of sense to most enterprises. This was a generation of IT where demand for storage space answered to growing data volumes. But when it comes to data backup and recovery, everything changed, becoming more efficient, faster and reliable.
That doesn't modern businesses – across different industries and scales – don't suffer to this day with the same data story. There may be a lag in your effectively our business' most critical data is being managed and protected.
CSI works with businesses to rewrite their data story. We have designed an incredibly versatile solution that takes advantage of powerful technologies and can easily be adapted and sized to suit the specific needs of your business.
A Trusted Partner in Data Backup and Recovery Solutions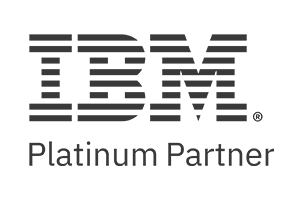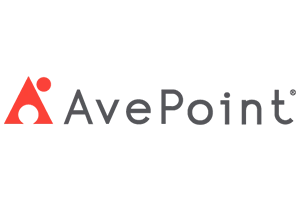 Included in our data backup and data recovery solution.
Speed up data backup times 
Quantum leap in performance – we replaced the company's tape-based infrastructure with a new, extremely high-performance software defined infrastructure, using the best of breed vendor technologies (including cloud services) to meet requirements.
Work with best of breed technologies to replace tape and legacy systems
Our managed service supports best of breed technologies for data backup and recovery from the leading vendors in the market. We deploy and use the best technology set for each customer environment, dealing with all the complexities and helping to reduce management headaches, making scaling out to meet future needs extremely simple.
Provide fast disaster recovery with Zero Day Recovery
By creating an identical, replicated environment at a second site (or in the cloud) we can provide fast recovery in the event of IT failure, ransomware cyber attacks or indeed any business impacting disaster.
Why embrace Helix Protect for managed data backup?
Proactive support and fully managed data protection so the headaches go away.
With >99% success rate that is both monitored and supported 24×7, identification of critical systems for fast recovery with full support including regular DR testing, Helix Protect Enterprise provides complete data protection and genuine peace of mind.
WHY CHOOSE CSI TO DELIVER DATA BACKUP AND RECOVERY
0 /7
Round the clock data protection, backup and disaster recovery solutions.
0 %
of CSI employees are in client-facing roles, providing best in class customer service.
0 YEARS
CSI's history of innovation has earned us credibility as a reliable, trusted partner of choice around the world.
Book a discovery call today.
Using a range of network scanning tools and human intelligence (in the form of interviews and questionnaires), our experts will collate all the required raw information needed to build an understanding of what is going on with regards to your data backup and recovery, and your storage capability – and present it back to you in a detailed report.
Discover Helix Protect
With Helix Protect in place, data backup management is simpler than ever with CSI providing monitoring and analytics across your environment, giving you the assurance that data is secure.
Popular Service Features:
Fast backup & recovery
Backup catalogue defining service levels for each server
group; >99% backup success for tier 1 servers
 Full audit history and trend analysis for improved
governance, capacity and performance planning
And many more….
Find out more today when you download our free Helix Protect sales brochure.
We're here to Help.
Speak with one of our experts today to find out how to build an effective data backup and disaster recovery solution that your business can rely on.
"*" indicates required fields