TierPoint – x86 and IBM Power
Learn how CSI delivers a robust and secure cloud environment for both x86 and IBM Power platforms with TierPoint.
TierPoint – x86 and IBM in the Cloud
reduce costs and maximise availability
TierPoint's customer is a supermarket retailer with approx. 1,000 independently owned and operated discount stores across the US.
It is running core business applications on a mix of AIX and IBM i on IBM Power Systems located in two different data centres for production and disaster recovery (DR).
TierPoint required a specialist IBM partner that could deliver a single cloud environment that includes both x86 and IBM Power platforms.
0
TierPoint owned world-class data centres across 20 US markets
0 /7
Round the clock support and managed services offering
2010
TierPoint acquired its first data centre in 2010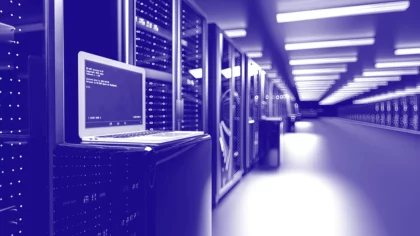 challenge
TierPoint's client wanted to explore options that would reduce operating costs without compromising system availability or performance.
Any new model must include a primary and secondary data centre supporting real-time replication between systems to provide high availability resilience.
The company is experiencing downtime due to its own IBM Power Systems running different versions of operating system and the new solution must resolve these issues.
It also needed the cloud service provider to take over day-to-day operations including backups.
SOLUTION
Our PowerCloud solution provides IaaS capacity and storage, with a virtual tape library (VTL) for encrypted backup services.
High availability and DRaaS are provided by real-time replication between production and DR systems.
By partnering with TierPoint, we ensure the PowerCloud platforms are secured in state-of-the-art facilities in different Federal Emergency Management Agency (FEMA) regions.
We also provides a 24×7 service desk with a suite of monitoring and managed services to identify and resolve any incidents or changes.
With CSI managing the infrastructure, we are free to focus resources on providing the best possible customer experience.

Infrastructure Manager – Nationwide Supermarket Chain
outcomes
With CSI's IaaS and DRaaS offerings, the client no longer needs to have any Capex assets on its books.
Service levels were agreed to ensure that the client has full confidence in the reliability of the PowerCloud solution.
Our DRaaS offering is a complete recovery environment in the cloud, enabling rapid failover and recovery.
The flexibility of the PowerCloud allows simple addition of capacity in response to changing demands.
About our PARTNER
TierPoint offers a comprehensive portfolio of cloud services, colocation, disaster recovery, security, and more.
Its portfolio of facilities include 40 world-class data centres across the United States.
Ready to talk?
Get in touch today to discuss your IT challenges and goals. No matter what's happening in your IT environment right now, discover how our experts can help your business discover its competitive edge.