Enterprise Data storage
Data storage That fits around your business.
Is your appetite for data becoming a headache? No matter how big your data growth, we'll find the right storage solution that wraps around your business and just fits naturally.
Advanced Enterprise Data Storage.
The digital world is always on and the global appetite for data is massive.
It has been said that data in the 21st century is like oil in the 18th century: an immensely untapped valuable asset. And like any asset, to extract value from data it must be collected, organised and protected. How organisations use data to influence business decisions is a competitive differentiator.
Our Specialist Technology Partners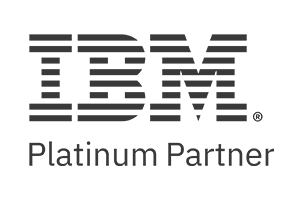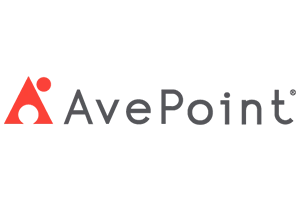 Don't Let Data Growth Become a Challenge.
Organisations are creating and consuming more data than ever, and the sheer volume is a significant challenge to data management and storage. Forecasts of the size of the global datasphere are reaches levels that are difficult tom comprehend. 163 zettabytes by 2025. Or is it 173 zettabytes by 2025? Or are the number so vast that they lose meaning.
What we do know is that data growth is placing great strain on an enterprise's ability to securely store its data. Total enterprise storage capacity shipments were up 25.2 percent in the second quarter of 2021, according to IDC.
But sheer volume of storage is not the whole story.
"Data can be a competitive advantage. But only when you're doing everything right behind the scenes." 
Storing data that won't ever have to be retrieved or analysed isn't that complicated, but organisations in our data-driven economy need more flexibility than that. Data needs to be exploited for competitive advantage which means it has to be accessible. It has to be immune to ransomware or other disasters – immutable copies and air gapped vaults must be in place.
On-premises storage – time attested approach.
On-premises or hosted storage is a proven approach to data storage and data protection. Long-term costs can be lower for applications with predictable usage, control is complete, and if there no external dependencies, speed of access is as fast as it can be.
Cloud – the new normal for storage?
Some organisations abdicate the storage challenge to the cloud. Of course, cloud storage – Azure Blobs, Files and Disks or AWS S3, EBS or EFS – is an option with many advantages in certain scenarios. It scales easily with unlimited capacity, it can be extremely cheap, and arguably a global hyperscale cloud provider is better at keeping data secure than many businesses.
You can have the best of both worlds.
---
Your storage architecture must protect your data against both traditional and modern challenges — from power outages to natural disasters to increasingly sophisticated cyberattacks — as well as help maintain compliance regulation standards. In a hybrid multicloud world, many organisations are adopting a mix of on-premises and cloud storage, for primary storage, for backup, for replication and for air-gaps.
CSI partners with the leaders in data storage, whether on-premises, cloud-based or hybrid as-a-service delivery. Our experts will work with you to design the optimal storage architecture to meet your unique requirements.
Let's change the conversation about storage.
Using deep expertise and knowledge, our specialists can guide you through best practice when it comes to data growth and storage. Your appetite for data doesn't have to change – but you can get smarter about how you defend and store it.
Tell us about your challenge and we'll find the resolution.
We're here to Help.
Speak with one of our experts today to find out how to build an effective data backup and disaster recovery solution that your business can rely on.
"*" indicates required fields