CLOUD Services UK
Manage, optimise & scale cloud investments.
Enhance business agility and performance with cloud capabilities that helps you scale and remain secure.
Comprehensive Cloud Services for the UK.
Growing businesses are adopting cloud services across the UK to ensure agility and gain cost-efficiencies as they scale and secure their IT.  Without the right technical experience and skills, it can be challenging to manage a cloud environment, especially if you are using multiple platforms.
Regardless of your cloud platform, our cloud services technicians can optimise, secure and manage your environment and its data to meet core business goals. Accelerate operational value, decrease risks and refine your cloud consumption for the better, all the while embracing the market's leading technologies.
A Trusted Partner in Cloud Services
Helping UK businesses manage, optimise and scale their time in the cloud.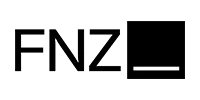 How to Create Value in the Cloud.
With so many cloud offerings on the market, you can now dream up and build almost any platform or application imaginable. The challenge is finding a way to stitch services and resources together in a reliable, secure and cost-effective way.
UK Cloud Challenges.
A quick internet search for "cloud repatriation" illustrates the cost of getting it wrong as organisations move workloads away from the public cloud back to on-premises or private cloud environments. Predictable billing,  efficiencies and costs optimisations – most organisations want to simplify cost pains.
Whether troubled cloud migrations, security risk mitigation or costs challenges, CSI offers simplified, cost-effective operations.
What Our UK Cloud Services Involve.
We work with clients form across different industries, whether they are scaling up cloud investments, or optimising their existing resources and platforms for future growth and success. With our tried and tested formula and certified architects, consultants and engineers, we support your business transformation through cloud platforms.
We don't just stop at one-time cloud migrations, but cover a range of service elements, including:
Compute
Networking
Security & Identity Management
Database
Unique to CSI, we've developed a richness of expertise in-house to strengthen our service coverage of the public cloud so you can make the most of every pound you spend whether in Azure, AWS, or GCP.
Benefits of Our UK Cloud Managed Services.
By utilising cloud platforms, businesses gain strong advantages in today's competitive markets. Our cloud services are associated with business agility, flexibility and strategic growth. Amongst the UK's rapidly shifting industries, cloud management can be the difference between outperforming your competition or falling behind it.
Having a managed service provider like CSI with our technical excellence in hyperscale public cloud services means that your business can scale, innovate and modernise when it matters most, bringing the kind of competitive change you want to see.
What do you want from the cloud? 
Hybrid work enablement
Enhanced operational efficiencies
Cost savings
Scalability and agility on demand
Refocus on your core business
Why Work with CSI?
Certified Expertise.
Our engineers are trained and skilled to the exacting frameworks and best practices set out by the top cloud hyper scalers.
Timely Advice.
Projects and budgets can be time-sensitive. We will work with the pace of your business to ensure your cloud platform reaches its desired goals.
Trusted Partners.
We've done this before. Helping businesses find success in the cloud is one of our core strengths, and our happy clients testify to that.
Marketing-Leading Azure Skills, Supported by Microsoft.
If your business relies on Azure consumption for its everyday operations, then partnering into projects with a certified, advanced team of specialists like CSI makes a difference. Hassle-free, simple and best practice solutions in only a few clicks – we can help design, build and deliver your next Azure project with support from our highly certified UK-based Azure engineers.
Need more reasons to work with us? We are also a highly trusted, beneficial Cloud Services Provider (CSP), supporting bankers, healthcare workers, manufacturers, and more.
Explore our popular Azure services below or get in touch to discuss a project.
Key Public Cloud Stats
# 0
Cloud technologies are causing most new disruptions, according to Gartner.
0 %
of enterprise infrastructure is cloud-based, many experts have estimated.
0
The number of cloud-based services estimated to be consumed by everyday customers.
The decision to move to Microsoft Azure saw the Society increase our application performance, cost-effectiveness and reliability.

Jonathan Harwood, Head of IT – Darlington Building Society Read more
Discover Cloud Insights.
From the latest cloud trends, to skills updates, cautionary tales, and more, our experts talk everything you need to know about cloud.
We're here to Help.
If you're unsure about how you can get better outcomes from journeying to the cloud, our experts can help. Speak with us today to find out how we can support your cloud project.
"*" indicates required fields