PUBLIC CLOUD Managed Services
Navigating the JourNey to the cloud.
Increasingly, more enterprises are migrating their mission critical workloads to the public cloud, hoping to enhance performance and agility. But making that journey frictionless is no small feat. Let's talk about making your outcomes something to brag about.
Comprehensive Public Cloud Managed Services.
Adoption of public cloud services is a defining trend of digital transformation.
At CSI, we have years of experience designing public cloud platforms, migrating workloads and delivering managing services to ensure that the cloud continues to deliver as expected. We specialise in maintaining the high levels of security and compliance demanded in highly regulated industries.
Doing cloud the right way
The broad array of cloud services is a double-edged proposition. The richness of offering means that you can build almost any platform or application imaginable, however stitching services and resources together in a reliable, secure and cost-effective way is not for the faint-hearted.
A quick internet search for "cloud repatriation" illustrates the cost of getting it wrong as organisations move workloads away from the public cloud back to on-premises or private cloud environments.
Our experts have years of experience of designing effective cloud platforms, migrating workloads and delivering the managed services needed to ensure that the cloud continues to deliver with cost-efficiency top of mind. We also maintain the high levels of security and compliance demanded by highly regulated industries like financial services.
A Trusted Partner in Public Cloud Managed Services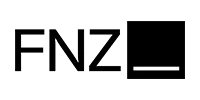 What our Public Cloud Managed Services involve.
We have proven processes and certified architects, consultants and engineers to get the most out of your public cloud strategy. Unique to CSI, we've developed a richness of expertise in-house to strengthen our service coverage of the public cloud.
We support a range of service elements, including
Compute
Storage
Networking
Security & Identity Management
Database
Virtual Desktops
Explore Popular Public Cloud Managed Services
Why Public Cloud?
# 0
Cloud technologies are causing most new disruptions, according to Gartner.
0 %
of enterprise infrastructure is cloud-based, many experts have estimated.
0
The number of cloud-based services estimated to be consumed by everyday customers.
Benefits of Our Public Cloud Managed Services.
Innovation is at the heart of meaningful business change. But it's not just about your business culture. It's about what your IT can do.
Having a managed service provider like CSI with our technical excellence in hyperscale public cloud services means that your business can scale, innovate and modernise when it matters, bringing the kind of competitive change you want to see.
We give you the competitive edge.
CSI's reliable yet flexible public cloud managed services enables meaningful innovation where it's most beneficial. That means navigating to the cloud with confidence and ambition.
The decision to move to Microsoft Azure saw the Society increase our application performance, cost-effectiveness and reliability.

Jonathan Harwood, Head of IT – Darlington Building Society Read more
We're here to Help.
If you're unsure about how you can get better outcomes from journeying to the cloud, our experts can help. Speak with us today to find out how we can support your cloud project.
"*" indicates required fields