Artificial Intelligence for IT Operations (Aiops)
Application Innovation that's within reach.
When the demand of change is too fast, slow down innovation and get it right for your business.
Cloud Pak for Watson AIOps
Getting Ahead with Artificial Intelligence for IT Operations.
Modern IT environments – with a hybrid of multicloud platforms and on-premises systems – are vastly complex and generate a massive amount of data that is beyond the reach of manual analysis and intervention. People just can't match the pace of change demanded by today's market.
In the few years since Gartner coined the term "Artificial Intelligence for IT Operations" as an industry category, AIOps has gained an enthusiastic following. By applying AI technologies like machine learning, Big Data analysis and natural language processing (NLP) to established IT operations tasks, teams can work smarter, not harder.
What can AIOPs technologies do for you?
IT operations, site reliability engineering and DevOps teams can harness AIOps technology to create several benefits, including:
maintain availability and performance
improve cost-efficiency
prevent outages
The goal is to modernise IT infrastructure though real-time insight influencing remedial action and continual improvements. To maintain the AI momentum, any recommended remedial actions should be taken via IT automation solutions. Simply, AIOps allows today's organisations operate at the speed demanded by the digital economy.
Explore AIOps Technologies
What do you know about Watson AIOps?
According to Omdia's Software-Market-Forecasts: Infrastructure, 2019–24, the AIOps market is rapidly growing with a CAGR over 25%. However, adoption differs across market sectors. Healthcare and media lead the field, while professional services and the energy industry trail.
IBM's Watson for AIOPs is a leader in the Omdia Universe for AIOps solutions with a broad range of use cases:
Predictive incident management

correlates all relevant data sources to detect hidden anomalies, anticipate issues and resolve them faster. Organisations can proactively avoid risks to get ahead of business impact.

Reduce event noise

– deploying an event management solution that uses AI-driven, automated grouping of events into more actionable incident data that helps reduce manual processes and improve productivity.

ChatOps

– taking advantage of chatbots and real-time communication to simplify the communication and execution of software development and operation tasks; alerts, insights, recommended fixes and points of automation delivered in the tolls that IT teams are already using.

IT automation

– Watson AIOps works with IT automation to provision Infrastructure as Code via Terraform and Red Hat Ansible resulting in a standardised environment that makes compliance business as usual, and not an occasional disruption.
IBM's Watson for AIOps integrates with dozens of IT operations tools from the industry's most popular vendors, including ServiceNow, Red Hat, Slack and VMware. Organisations can connect application data across environments and forecast incidents, no matter what infrastructure is supporting the estate.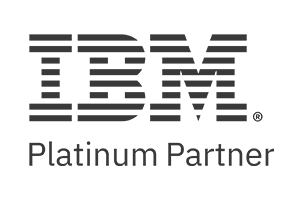 We're here to Help.
Artificial intelligence shouldn't feel like science fiction in your business. With the right AI technologies, a business can innovate in new, meaningful ways, and with one call to our experts, you can eliminate the guesswork around AIOps.
Speak with one of our experts today to find out more about AIOps.
"*" indicates required fields