IBM i Managed Services
SUPPORTING IBM I (AS/400) ENVIRONMENTS & IBM POWER SYSTEMS.
Run your complex workloads on IBM i at peak performance, without making compromises.
Market Leading IBM i Managed Services.
With challenging IT budgets and scarce resources, organisations are often forced to divert skilled staff from strategic projects to administer routine tasks. This will only complicate how efficiently your business can run its most complex IBM i (AS/400) workloads.
Our expert IBM i Managed Services can take over the everyday burden of mundane operations, allowing you to focus on business transformation with the confidence that your IBM i and IBM Power Systems platforms are in safe hands. We offer IBM i and IBM AS/400 support services around the clock.
Certified IBM i Expertise.
Don't just take our word for it – our IBM i capability has been tested in the market time and again.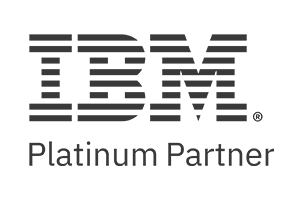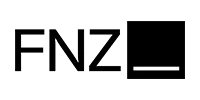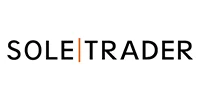 What's Included in Our IBM i Managed Services.
Unlock the full potential of your IBM i investments with our 24×7 IBM i managed services. Ensure that workloads running on IBM i and IBM Power systems remain reliable, compliant, highly performant and secure at all times with help from our market-leading specialists.
Avoid skill shortages and extend your in-house capabilities with our on-hand IBM i engineers. Alternatively, let our team take over admin burdens so yours can focus on business transformation from the inside out. Our experts can even offer the entire hybrid infrastructure in an OPEX managed service and support platforms on-premises, hosted in data centers or the CSI PowerCloud.
For more than 40 years, CSI has been leading the market in IBM technologies. As a globally recognised Platinum Partner of choice, CSI offers a unique blend of deep technical insight along with access to IBM i engineers, ensuring your systems have optimised availability and performance.
Tailor IBM i Managed Services for your business.
Leverage cutting-edge security solutions, compliance guidance, specialist skills sets, and more within your evolving IBM i estate. Whether your goal is to secure, optimise or scale, our experts have been working with IBM i workloads for 35 years.
We not only help businesses avoid costly admin in operating complex IBM i estates, but we specialise in security, compliance and streamling regulated environments. Worried about finding the right skills to do the job? Even with market shortages, CSI's deep IBM i capabilities are one of the best globally. Rest assured that our IBM i specialists can transform your estate's security, its compliance, and more.
Optimise IBM i workloads (IBM AS/400 Support)
Our IBM i managed services services are designed to optimise the availability and performance of critical workloads running on IBM i and IBM Power Systems.
Our team of IBM i specialists achieve this by:
Monitoring all components that can impact system stability
Reacting quickly to alerts through 24/7 service desk and service management
Confirming that operating system and firmware are maintained at correct versions
Ensuring that backups complete successfully – or escalating failures
Providing a disaster recovery or high availability environment
Read Our Free Guide to IBM i
High availability, security, integration and more – our IBM i service specialists have been working with the operating system for decades, helping businesses unlock these kinds of rewards. Now, celebrating 35 years in global market, IBM i has a loyal following from businesses, gaining the reputation as a gateway to modernisation.
Discover the key facts and features about the OS in our Guide to IBM i.
Get even more from IBM i
Whether you are want to discuss security, modernisation, or want a hassle-free call with a global IBM i specialists, get in touch today. Trusted by businesses across the world for IBM i managed services, we help by:
Understanding and enhancing security
Reduce admin
Maintain compliance
Improve resiliency
& more
Tell us about your IBM i needs or challenges and one of our experts will be in touch to discuss your environment. →
"*" indicates required fields