IT Support for ISVs
Maximise your Customer value.
Let's change the future of your business together and harness smart technologies to ensure your critical workloads operate at their very best.
Independent Software Vendor (ISV)
Efficient IT solutions for Independent Software Vendors.
Software developers are always looking for opportunities to deliver more value to their customers, while simultaneously increasing profitability and improving internal operations through reduced cost and complexity.
This is true from an existing ISV with legacy solutions originally created for use with on-premises systems as well as a cloud-native start-up.
Advances in public cloud services have fundamentally changed how the software industry operates.
As software buyers in all industries give more consideration to total cost of ownership (TCO), ease of use, and flexibility in their purchasing decisions, they are looking for an alternative to traditional, on-premises software deployments.
And when combined with the promise of lower development and support costs and streamlined SaaS sales cycles, ISVs look to review their business models.
What's Holding You Back? 
IT and innovation are too often separated by budget restraints, cultural issues, and service coverage.
But CSI's expertise in ISV support means that we can resolve and modernise IT issues, creating new opportunities.
Find out what this could mean for you by leaving us a message and one of our specialists will be in touch.
How Can We Help?
"*" indicates required fields
A trusted partner for independent software vendors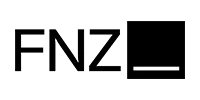 Get your slice of the pie with CSI's Partner Referral & Rebate Programme.
At CSI, we're committed to rapidly unlocking the most value from our cutting-edge solutions. To leverage the very best from our collaborations with technology consultants, ISVs, system integrators and channel partners, we're offering rewarding opportunities through our partner ecosystem.
What You'll Receive:
Your company receives a revenue share from closed deals
Simple sign up process via CSI portal, T&Cs apply
Access to bespoke networking opportunities and social events
Challenge #1
Support with Application Modernisation.
For an ISV, there is enormous value wrapped up in existing applications, after all that's what powers the business.
Modernising those applications through microservices, containerisation, serverless computing, DevOps and CI/CD pipelines maintains that value at the same time as improving application scalability, resiliency and usability.
However, the establishing and operating the necessary cloud platforms, services, processes and tools is complex and building these skills will not differentiate an ISV – writing better software will.
Challenge #2
Make Hybrid Multicloud Models Rewarding.
By moving to the hybrid cloud model, an ISV can offer lower-cost, hosted solutions as well as a SaaS option. These benefits existing players as well as opening the door to smaller new entrants that wouldn't have the means to establish the private infrastructure needed to run their software.
For an established ISV, a hybrid environment where private and public platforms operate seamlessly enables a managed transition to a new application architecture.
With robust migration plans being critical to managing complexity, cost, regulatory compliance and risk, many organisations are turning to experienced partners to negotiate cloud journey and avoid the pitfalls that others have found to their detriment.
Challenge #3 
You Require Security, Availability & Performance.
Cyber security is consistently a top priority in almost every survey of IT decision makers and ransomware is one of the fastest-growing security concerns. Staying ahead of the evolving threat landscape is an ongoing challenge for ISVs. If not designed correctly, multi-tenant cloud architectures and shared IT infrastructure can pose an even greater risk.
Any downtime in today's competitive market means lost revenue, unsatisfied customers and a tarnished company reputation that can be impossible to rebuild. Even poor performance can ebb enough to make customers consider looking for an alternative. Application performance management (APM) and application resource management (ARM) can proactively and automatically allocate system resources ensuring optimal performance and availability. By reducing unnecessary use of resources in real-time not only saves costs, but also improves the long-term the energy consumption profile in the data centre. And with sustainability being factored into purchasing decisions this could make the difference to a prospective customer.
WHY CHOOSE CSI
0 +
CSI's experts have over 900 years of combined experience supporting and managing IBM Power Systems.
0 %
of CSI employees are in client-facing roles, providing best in class customer service.
0 YEARS
CSI's history of innovation has earned us credibility as a reliable, trusted partner of choice around the world.
Popular services for ISVs
SaaS cloud services allow companies to break away from costly systems that lack agility, and instead scale technology up or down and comply with constantly changing regulations with speed and ease. We are delighted to be able to offer this with the support of CSI.

John Blackman, Chief Products Officer, FNZ FNZ