IT Support for Media & News Broadcasting
Comprehensive IT Solutions for the Media sector.
Caching errors, lean resources, budget limitations – the media sector, including major news broadcasters, are facing increasingly complex challenges and your most critical workloads could be at risk.
Trusted, reliable IT solutions for the media sector.
Content production is at the heart of major media companies. With a mission to consistently curate and deliver high-quality content, media professionals and broadcasters must author, manage, and coordinate informational, engaging and relevant headlines to capture global audiences.
But resource congestion, running over capacity, and application performance issues can substantially hinder IT environments. Poorly performant IT can become more than a frustration that's felt internally by your team. End users will likely complain about their digital experiences if capacity and capability aren't optimal to manage your workloads around the clock, scaling to the demands of your output.
"There's a global appetite for content like never before. To illustrate the scale of this, it's estimated that the British Broadcasting Corporation (BBC) is responsible for producing an output of over 120 hours per day, whether that's broadcasted television or radio or online journalism."
Even against a backdrop of budgetary restraints and compliance, we understand that there's demand to create better headlines, produce compelling content, and to put data to use in meaningful ways.
What's the problem? 
For more than 35 years, the CSI experts have helped media companies like yours navigate vast backgrounds of data to launch innovative and productive business initiatives.
Here are some challenges we've recently addressed in the media sector:
"Quicker" data to meet demand
Running optimal storage capacity
Caching fixes and content delivery networks (CDNs)
Find out how we can help by leaving us a message and one of our specialists will be in touch. →
How Can We Help?
"*" indicates required fields
A Trusted Partner for the Media Sector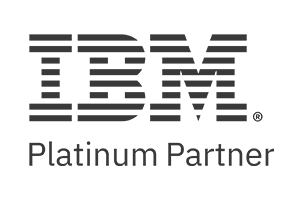 Challenge #1 
Understanding Performance Issues.
If your existing toolkit cannot adequately identify the root cause of performance issues – and your team operates frugally on lean resources – then the problem will become circular. IT operations will only ever be able to focus on daily "fires", not future strategies and initiatives.
Storage caching issues, for example, are often causes of performance issues. With a limited view of an IT environment, its day-to-day operations will struggle to clarify and identify problem triggers, let alone provide fixes to ensure everything can operate efficiently and at a peak performant state.
Application resource management (ARM) solutions, like how IBM's Turbonomic supported the BBC,  can help IT operations return environments to optimal state. Holistic and proactive application support, Turbonomic is a form of smarter resource management that's designed to look after critical applications on your key workloads.
Challenge #2
Cost Reductions Without Compromise.
Even IT operations within major media companies struggle to prioritise strategic initiatives. The pressure to support new production is second to the challenges of assuring around the clock application performance whilst minimising costs. It's a problem too often compounded when existing tools either cannot be managed proactively enough or lack the capability to identify the root of these performance issues.
Storage and other infrastructure components can be rewarding for media companies – but with a low ceiling on innovation and tight budgets, where do you find the time to shop for a solution that isn't without its compromises?
Challenge #3
What's the Point in All that Data?
Where do you want to put your data? And what do you do with it? 
It's critical that, before comparing data to "oil" and being your most valuable asset, your business has an answer to what it's doing with all that data. Large volumes of unmanaged data streams can worsen the challenge – this means your IT operations will spend more time firefighting and have a poorer focus on your strategic business vision.
WHY CHOOSE CSI
0 +
CSI's experts have over 900 years of combined experience supporting and managing IT environments.
0 %
of CSI employees are in client-facing roles, providing best in class customer service.
0 YEARS
CSI's history of innovation has earned us credibility as a reliable, trusted partner of choice around the world.
Popular Services for the Media Sector