Managed Cloud backup
Simple, Secure & Smarter Cloud Backup.
Backup the smart way, saving only what you need, when you need it.
Managed Cloud Backup, simplified.
If your backup plan is generic and lacks a strategy, then it could be costing your business more to store data that doesn't have clear business value. The challenge with data protection is owning responsibility over all risks, even the ones you don't see. That means removing risky assumptions about your backups and securely leveraging public cloud technologies to benefit your data protection strategy. So, now your business can store data in the cloud with greater peace of mind.
At CSI, we understand that not all data was created equal. That's why we devised a simple, reliable and secure managed cloud backup solution for even the most regulated industries, allowing you to save only what you need, when you need it.
Partners in Market-leading Managed Cloud Backup.
Powerful backup capabilities support by industry-leading technologies.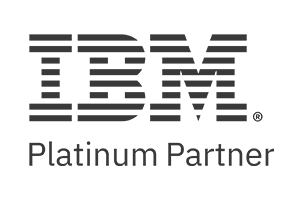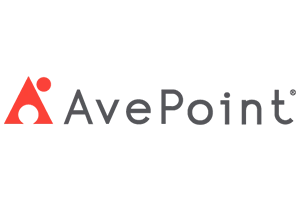 Why Aren't You Using Cloud Backup?
There is a common misconception that public cloud services like Microsoft 365 don't need to have a backup, but could be a costly assumption.
Many SaaS applications like M365 operate under a shared responsibility mode – Microsoft ensures physical security in their data centres, maintains the infrastructure but the company is very clear that its your data and your responsibility to protect it.
Running backups in the cloud, but storing the data on-premises is the opposite take on cloud backup where the cloud is the primary copy and on-site storage is the secondary. This approach gives you total control over the ownership of your backed-up data.
Today, the cloud offers greater efficiency for IT, more reliability for the business, and improved security for data.
On top of the cloud's security and scale benefits, consolidating workflows such as backup and disaster recovery in the cloud can save organisations anywhere from one-half to one-third of their costs. Our experienced consultants can work with your team to identify all the challenges surrounding your data environment.
Managed Cloud Backup for Regulated Markets.
Like Neapolitan ice cream, cloud backup has three flavours: backing up on-premises data using cloud storage for the secondary copy (sometime called "online backup"), backing up cloud-resident data within the cloud (aka cloud-to-cloud backup), and thirdly backing up cloud-resident data to on-premises storage.
Regardless of your cloud backup challenges, our experts are here to help you quickly plan and execute a strategy fit for your business goals.
Benefits of Our Managed Cloud Backup. 
More and more global businesses are choosing cloud-based storage instead of setting up a physical disaster recovery (DR) site, with the global cloud backup market growing at over 12% annually.
Using managed cloud storage for data backup has several benefits, not least the flexibility of being scaled up or down according to changing needs. Of course, performance will depend on speed and latency of the connections to the cloud and costs must be visible – pay-as-you-use contracts can get out of control unless closely monitored.
Here's how you can benefit:
Talk to an expert today.
Using our specialist toolkit and deep expertise, our cloud specialists will gather everything necessary to determine the condition of your existing data backup plan. We can help you see data backup beyond a strategy, deploying best practice and consulting on ways to get smarter with the data you keep.
We're here to Help.
Speak with one of our experts today to find out how to build an effective data backup and disaster recovery solution that your business can rely on.
"*" indicates required fields