IBM POWER VTL
Cost-Effective and GDPR Compliant Modern tape.
Virtual Tape Library (VTL) systems deliver improved performance. Get a cost-effective and flexible alternative to traditional tape storage.
To be effective, data storage and backup solutions should include key features such as encryption, replication, quick recovery and data deduplication.
There are many backup and recovery hardware and software solutions available to suit different business needs and budgets.
For businesses running critical applications on IBM i platforms, we have designed a custom offering using IBM Power Systems and FlashSystem storage.
IBM Power VTL Storage (Virtual Tape Library)
VTL systems deliver the improved performance of disk storage without having to change existing tape backup regimes.
CSI's innovative software-based Power VTL solution runs in a Linux LPAR on an IBM Power System together with IBM FlashSystem storage to create a cost-effective, high-performance and flexible alternative to tape.
The VTL only uses resources when backups are running – utilising Power Enterprise Pools to share processor and memory capacity means that at all other times, the VTL resources are available for other functions.
Our experts also developed a service to migrate the data from the existing VTL system without the need for additional costly software toolsets.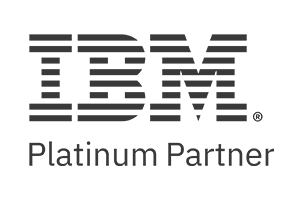 Benefits of our IBM Power VTL solution.
Power VTL benefits for IBM i users include:
Improved rapid restore times compared to physical tape
Better ROI/TCO
Reduced data centre footprint & costs (supporting a green IT agenda)
Simplified migration to PowerVS in the IBM Cloud
Improved backup and recovery position for IBM i workloads
Digital virtualised data environment
Access to data instantly
Ability to leverage benefits of the cloud e.g. test & dev
Compliance to the GDPR by moving from physical tapes to virtual drives
UK-first software-based VTL Solution
With the simple expansion of the FlashSystem infrastructure, the software-based VTL solution from CSI sidesteps the growth limitations of physical appliances.
By running on the same infrastructure as our production and development systems, the new software-based VTL protects our data AND gives us a better return on investment in IBM technology.

IT Director – HR and Payroll Company Read the Case Study
Browse IBM storage solutions
Cyber Security with Flash Storage Gets You the Best of Both Worlds.
Achieve high performance at an affordable cost without compromising security. As an IBM Platinum Business Partner, CSI's expertise in storage and data protection  can help your business prepare for data growth and implement best-practice solutions that fit effortlessly into your operations.
Scan to find out more, or visit CSI's storage platform.
WHY CHOOSE CSI
0 +
CSI's experts have over 900 years of combined experience supporting and managing IBM Storage.
0 ZB
Estimated global datasphere by 2025, according to IDC.
0 YEARS
CSI's history of innovation has earned us credibility as a reliable, trusted partner of choice around the world.
We're here to Help.
Whether you are thinking of upgrading, unsure about change, or want to understand how an investment in IBM storage can benefit your business, we can help. Speak with one of our experts today to find out how to unlock more from IBM storage across your organisation.
"*" indicates required fields