IBM Power System Services
Engineered for Your Business.
We have decades of experience in delivering IBM Power infrastructure. We offer flexible cloud platforms, hosting and on-premises support together with a broad portfolio of managed services that ensure our clients can depend on a secure and agile application experience.
Cutting-Edge IBM Power Capabilities.
CSI has been managing critical workloads running on IBM Power Systems for decades.
Our highly accredited experts support platforms whether they are on-premises, hosted in a third-party data centre, in the CSI PowerCloud or in a public cloud. We ensure that your platforms are optimised for application performance and workload efficiency with comprehensive monitoring and management.
High-performance workloads benefit from IBM power
In collaboration with IBM, we developed the CSI PowerCloud – a private cloud platform for Power Systems running IBM i, AIX or Linux – which means you can leverage the bullet-proof compute power, reliability, and security of IBM Power Systems in the cloud with a pay-as-you-go (PAYG) operational cost model.
When applications can't run on the newest software, the CSI PowerCloud can run legacy versions of IBM hardware and software to support critical systems of record.
A trusted partner in IBM Power Services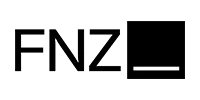 Choose IBM POWER10 for Business Agility.
The next generation of IBM Power unlocks even more from your technology. Renowned reliability, superfast performance & security boosts – IBM Power10 enablement is the next step for operations that manage critical highly regulated workloads.
Reasons to upgrade to Power10:
Highest per-core performance
Faster AI
Cut licence costs
Smaller footprint
Lower energy requirement
Higher container density
What our managed services for IBM Power Systems involve.
Backed by exacting accreditations, and operating as a Platinum Business Partner in the UK and beyond, our range of IBM Power services have been designed to support organisations with demanding workloads to remain agile, streamlined, sustainable and operate at peak performance.
CSI's in-house capability has the depth and expertise to ensure our clients get the best from IBM Power. In fact, it's something of our speciality – we've spent decades  delivering managed services for the following areas:
Data Centre elements

Physical Host and Control Devices (e.g. HMC, VIOS, SAN switches and arrays)

Logical Partitions (LPARs)

High Availability / Disaster Recovery environments

Service Performance Management / Service Desk
These services can be packaged and combined, depending on your business demands, offering you the ultimate outcome for reliability and protection in the cloud.
Get IBM Power Support
Built For Enterprises.
---
What this means for you ↓
We provide monitoring and management of the IBM Power environment. CSI will monitor your IBM Power environment and manage all event alerts, determining the right course of action to ensure your business-critical applications remain available.
Core Support. 
---
What this means for you ↓
We provide monitoring of the IBM i environment only. CSI will notify you of all monitored events so you can determine the next resolution steps for your business.
We can also add optional services including licence reviews and system security assessments.
Discover IBM Hardware Products
Reimagine scalability and sustainability with the right hardware.
CSI helps enterprises go beyond their legacy and achieve more than ever in the cloud, by deploying IBM Power workloads in the CSI PowerCloud. Our market-leading specialists, working closely to understand your business, can help to reimagine new and exciting possibilities for your IT estate. Innovation doesn't have to feel so risky. Our technicians will deliver modernised services that become the bedrock of future scalability and security, enabling your business to grow and flourish with demand.
Scan to find out more, or visit CSI's IBM Power Platform for pricing.
Explore Our Popular IBM Power Services
Why Choose CSI For Your IBM Power Solution
# 0
Top-ranked in ITIC Global Server Hardware and Server OS Reliability Survey for 13 years in a row.
0 +
CSI's experts have over 900 years of combined experience supporting and managing IBM Power Systems.
0 %
of users believe that IBM Power servers provide better ROI than other platforms, according to HelpSystems Survey.
0 YEARS
CSI's history of innovation has earned us credibility as a reliable, trusted partner of choice around the world.
Level Up with IBM Power10.
IBM has announced several scale-out servers based on the new Power10 processor. These options are optimal for organisations that want to create business agility with a flexible and secure hybrid cloud infrastructure – also benefit from the modernisation of applications and automation of IT operations to enhance productivity.
← Find out more about CSI's service when you download the brochure today.
Benefits of our IBM Power Services.
Innovation is at the heart of meaningful business change. But it's not just about your business culture. It's about what your IT can do.
Having a managed service provider like CSI with our technical excellence in IBM Power System Services means that your business can scale, innovate and modernise when it matters, bringing the kind of competitive change you want to see.
Here's what our specialists can do for you:
Eliminate ongoing on-premises hardware and software costs
Increase performance for critical workloads
Optimised resource usage reduces energy requirements
Latest generation technology reduces data centre footprint
Infrastructure flexibility and  scalability without Capex investment
AI-powered cyber defences for critical front-line protection
We give you the competitive edge.
Whether you're on-premises, in the cloud, or looking for innovative modernisation options to support your future IT strategy, CSI's expert 24/7 managed services allow you to focus on the client experience with the confidence that your IBM Power platforms are in safe hands.
Together, we can unlock the most from your investment in IBM Power.
Our expertise is the agent of change for businesses that desperately need to modernise, grow and transform.
Our IBM Power service coverage includes:
IBM i (AS/400), AIX, Linux
System and SAN monitoring
24/7 service desk
IBM storage management
OS patching
High availability
CSI is a model partner for IBM, demonstrating innovation and technical excellence for industries with highly regulated workloads.

Belinda St Clare Inwood, Senior Technology Partner Specialist, IBM EcoSystem
We're Here to Help
Whether you are thinking of upgrading away from legacy tech, unsure about change, or want to understand how an investment in IBM Power can benefit your business, we can help. Speak with one of our experts today to find out how to unlock more from IBM Power across your organisation.