IT Services providers
Maximise your Customer value.
Let's change the future of your business together and harness smart technologies to ensure your critical workloads operate at their very best.
Efficient IT solutions for IT Services Providers.
The growth in the market for systems integrators and managed service providers suggests that more businesses than ever are looking for IT partners to supplement their competence and capacity.
And those companies are increasingly looking for a partner that can do it all. We understand that it's difficult for an SI or MSP to support all technologies, especially in niche or specialist areas.
Building an ecosystem of partners can expand an IT service provider's market.
What's Holding You Back? 
Limited coverage can put more than just your own business at risk, but your customers too.
As a managed service provider, CSI is capable of expanding your service coverage, support you on mission critical IT solutions and helping you carve a piece of a fiercely competitive market.
Find out more by leaving us a message and one of our specialists will be in touch.
How Can We Help?
"*" indicates required fields
A trusted partner for IT services providers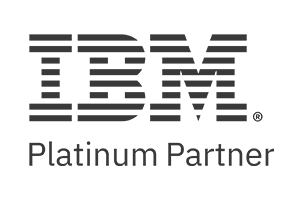 IBM Power 10 has Arrived.
IBM Power is known for its scalability and performance with the most demanding workloads, its superior virtualisation and management features for flexibility, its security with better isolation and integrated stack, and its leading availability for 13 years running. This adds up to a TCO advantage for customers.
Find out more about our IBM Power services.
CHALLENGE  #1
Keeping Up with Cyber Security.
Cyber security is consistently a top priority in almost every survey of IT decision makers and the increase in online interaction imposed by the Covid pandemic compounds the risk. We know that maintaining cyber defences isn't simple easy, but it's critical that IT teams regularly assess threats to the business and keep up to date with advances in technology – cyber criminals do! Vulnerabilities can range from old unsupported hardware, unpatched operating platforms and a lack of security awareness among staff.
Challenge #2
Application Modernisation
Modernising those applications through microservices, containerisation, serverless computing, DevOps and CI/CD pipelines improves application scalability, resiliency and usability. However, the establishing and operating the necessary cloud platforms, services, processes and tools is complex and building these skills can be expensive and time-consuming.
Challenge #3 
Hybrid Multicloud
Building a hybrid multicloud IT infrastructure is a key component in digital transformation for companies wanting to be more agile than their competitors. Combining the best of private and public clouds gives the ability to take advantage of all environments, with some better suited or more cost-effective for certain workloads. A secure, open environment can move workloads between on-premises or hosted infrastructure and the best possible cloud environment without business disruption.
A hybrid approach allows organisations to select the right tools for specific jobs, but multicloud services present unique obstacles to integrating data and governance. With robust migration plans being critical to managing complexity, cost, regulatory compliance and risk, many organisations are turning to experienced partners to negotiate cloud journey and avoid the pitfalls that others have found to their detriment.
WHY CHOOSE CSI
0 +
CSI's experts have over 900 years of combined experience supporting and managing IBM Power Systems.
0 %
of CSI employees are in client-facing roles, providing best in class customer service.
0 YEARS
CSI's history of innovation has earned us credibility as a reliable, trusted partner of choice around the world.
Popular services for IT Services Providers