Data Protection Services
Data Protection, simplified.
From storage optimisation to intelligent backup solutions, unleash your business' critical data in meaningful ways, minimise wastage, and maximise opportunities to grow when you work with an expert like CSI.
Data Protection & Storage
Market leading data protection services.
Data is the DNA of any business, and at CSI we make it our mission to protect and recover it at any cost.
CSI's approach to comprehensive data protection, resiliency and compliance combines our long-standing industry expertise and insight with leading technologies to enable best practice.
We understand the major risks associated with failed backups and recoveries, data retention and compliance and address the toughest challenges to ensure your business operations run smoothly and remains confident with its data.
Comprehensive data protection for cloud environments.
Where CSI's data protection service and data resiliency portfolio reaches across various platforms, our specialists design and validate comprehensive solutions that deliver security and peace of mind. If your business is heading to the cloud and security issues are top of your agenda, our data protection experts can advise and deploy cutting-edge security capabilities to de-risk the journey.
Tried & Trusted Data Protection Services.
Deploy data protection and resiliency boosted by the market's most reliable technologies.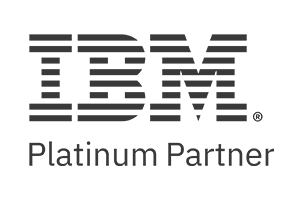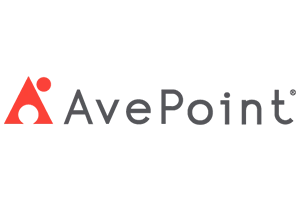 The CSI Difference
0 /7
Round the clock data protection, backup and disaster recovery solutions.
0 %
of CSI employees are in client-facing roles, providing best in class customer service.
0 YEARS
CSI's history of innovation has earned us credibility as a reliable, trusted partner of choice around the world.
What our data protection services involve.
CSI's approach to data protection and data resiliency combines our industry expertise and insight with leading technologies to provide excellence in data protection and recovery.
We understand the risks associated with failed backups and recoveries, data retention and compliance and address the toughest challenges to ensure your business operations run smoothly.
Our flexible approach to modern data protection means you can build a solution that covers everything from advanced technical support to a team of on-hands specialists and extended help when you need it most.
Compliant, secure data protection support.
Not many IT departments will fully understand what's happening underneath all those layers of software.
Whilst it's true that data may be in your DNA, it is not always obvious how safe, secure, or scalable it is in its current form. To help businesses facing data challenges, our data protection experts are able to scale and flex different service features to inform your data strategy – and help execute a compliant, secure plan for your critical data.
Data & storage infrastructure optimisation. 
Do you have the right infrastructure for your business needs today – and tomorrow?
Not knowing what is going on beneath the surface makes it hard to figure this out. Unfortunately, many IT departments don't know exactly what's going on beneath the software and services that underpins their business.
IT leaders aren't always sure if they have too many or too few resources, or if those resources are applied to business priorities. Nor are they confident that the optimal environment for each application has been provisioned. This is where better infrastructure visibility and data insights plays a key role.
CSI can help you make the right choices by providing you with data insight and visibility into your storage and infrastructure.
Discover more about CSI's data and storage optimisation support with a free downloadable service brochure today.
Benefits of our data protection services.
Delivering services and solutions across the globe, underpinned by world-class, award winning technologies, our data protection consultants are confident that when it comes to securing the DNA of your business, you are in the safest hands possible.
Free up precious resources to focus on other areas of the business by reducing the overhead from data protection.
Support from our data protection consultants.
From cost efficiencies to security upgrades, and beyond, our service and solution reaches into all corners of your business and its data to keep it safe, compliant, and secure.
Eliminates ongoing on-premises hardware and software costs
Increased performance for critical workloads
Optimised resource usage reduces energy requirements
Latest generation technology reduces data centre footprint
Infrastructure flexibility and  scalability without Capex investment
AI-powered cyber defences for critical front-line protection
Data protection consulting you can trust.
Understanding what data you have, what is critical, and what your data growth could look like, is key to making sure you have the resources and budget available to meet those requirements and to help you transform.
CSI provides data visibility and insights by using tools and services to discover your workloads, allowing you to define and apply a business policy that optimises your IT and provides a view of existing expenditure in a single pane of glass.
Our data protection managed services, led by industry specialists,  allows you to focus on your business, freeing you to enhance the customer experience with the confidence that we're keeping everything safe, secure, and stored behind the scenes.
Free cyber resiliency assessment. 
It has been predicted that by 2025, according to multiple sources, that at least 75% of enterprises globally will be challenged by one or more successful ransomware atracks.
Through a strategic partnership with leading security technologies, CSI and IBM are offering businesses from across the globe a chance to understand their greatest risks today and sketch a roadmap to a more secure tomorrow.
Schedule a free assessment using our Cyber Resiliency Assessment Tool (otherwise known as CRAT) and learn about the necessary steps in building and tailoring a cyber resiliency strategy that reinforces your critical data. The CRAT is based on the NIST security framework and unlocks critical insights into the state of your current data protection across the whole organisation.
What you'll get from this assessment:
Security insights across your organisation
Identify existing vulnerabilities and identify corresponding remediation tactics
A detailed report with everything we find
An exclusive, tailored roadmap with security recommendations, optimisations and considerations
Practical advice from the market's leading experts so you can action findings within your business
Book a discovery call today.
Data disasters can happen all too easily if you've got too much of it. Even if you're unsure about how to properly manage your data, where to look to find the insights, and how to house-keep better with what your business and customers produce – don't panic, we can support you.