AWARD-WINNING IT PARTNER 
Market Leading Managed IT Services in London.
Recognised as a Platinum IBM Business Partner with specialist Microsoft and Dell certifications, CSI Ltd brings global reaching, award-winning Managed IT Services to the London area.
Managed Services Provider London
Competitive

, compliant and

cutting edge

IT managed services and solutions.

A Managed Services Provider, or MSP, is critical in maintaining, innovating and securing IT operations for evolving business needs. For 40 years, CSI Ltd has been one of the UK's most trusted providers in delivering high performance, cost effective, and secure managed IT services.

We can help your business by…
Switch to our managed IT services for reliable,
market trusted

, certified expertise.

Four decades in the making, we are the safe pair of hands that has delivered quality IT outcomes for over 1,000 clients, including those based across the London area. Unlike other MSPs, our services are secure by design, highly performant, and certified to exacting compliance standards.
Trusted IT Managed Services Across London
Don't just take our word for it – we've partnered with some of the UK's most in-demand brands from across regulated markets to bring managed IT services that deliver excellence.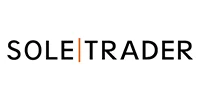 Why managed IT services for your London business?
When it comes to your mission-critical IT operations, who do you entrust with the likes of disaster recovery, cyber incidents, optimising cloud investments, storage growth, and more? Larger, enterprise firms may have the skills in-house, or others may look to outsource key capabilities.
A managed IT services provider is a popular option for many reasons, including:
Service Level Agreements (or SLAs) ensure high standards and timely responses
Diverse skillsets help you see beyond your skill shortages in the labour market (such as cloud, IBM or security specialists)
Industry-leading technologists at your fingertips bring innovation into your business with ease
Round-the-clock support allows you to realign IT operations with your business objectives to modernise, scale, and transform.
Popular benefits of managed IT services
Knowledge
We train our specialists to achieve exacting, market-leading accreditations so you can leverage their skills.
Strategy
From creating cost-efficiencies to planning cloud migrations, we help you achieve your business objectives year-on-year.
Support
24x7x365 Customer Support means that we're always operating on your behalf, so you can sleep easy at night.
Regulatory Expertise
Ensure your operations remain compliant even to the market's tightest regulations, including ISO27001 and more.
Cyber Resilience
Protect your people, processes and technology – and, ultimately, your business – from today's advancing threatscape.
Visibility
Empower decision making and futureproof your organisation with visibility and monitoring insights that are truly powerful.
London Focus
We are a globally positioned business with the power to leverage worldwide capabilities in the London area.

Technologies
We work hard to find the right solution to meet your challenges. Our vendor agnostic approach connects market-leading tech.
A managed IT services provider with a
difference

.

After trading for 40 years, CSI understands how technology can overcome many of today's most pressing challenges. But technology alone isn't always the best answer. The difference CSI brings to the market is a deep commitment to service excellence, prioritising your every business need to ensure you meet your goals in a timely, secure fashion.

With approx. 75% of roles focussing on service delivery and excellence, we are passionate about our skills becoming an extension of your team.
The CSI Difference
0 +
clients and partners that have trusted our cloud and IT services.
0 +
years of experience in delivering innovative solutions to the global marketplace.
0 %
of our team are in dedicated service delivery roles, ensuring an unrivalled partner experience.
Switching managed IT services.
Whether you are looking to transform and scale your IT operations, you need help securing your workloads, or you want to create cost-efficiencies in areas like storage and cloud consumption, our managed IT services in London ensure access to world leading expertise. Get reliable, trusted guidance at competitive rates. For a no-obligation conversation about partnering with CSI, leave us a message and one of our specialists will be in touch.
Quick, simple advice from an expert.
We have made it even easier to access one of our experts so you don't have to wait to resolve your most pressing IT issues. Simply get in touch today to start talking to our team. That's why so many London businesses already use our managed IT services – whether they want to grow, secure, modernise, or launch another specialist project.
Tailor the support you need

World-Class Certifications
One of the key benefits when working with an IT managed services provider is how, with the right partner, you can leverage accreditations around market-leading technologies. Here at CSI, we take a vendor agnostic approach, so you can quickly find the most suitable, cost-efficient tools, but also work with some of the biggest names in tech like IBM, Microsoft and Dell.

Extend Your Capabilities
Aligned closely with partners, our managed IT services become your own. This means you can free up time and focus on everyday business operations, whilst we help your organisation benefit from cutting-edge skills and technology. We integrate so seamlessly into IT operations that we become part of your everyday team.
Managed security services in London
One of the largest business challenges facing the UK right now is the evolving threat landscape. London businesses will know the headache of security issues that can quickly escalate into breaches, costly errors and generalised disruption.
On average, ransom demands now exceed £1.54 million. That means a breach is substantially costlier than the value of having sufficient security controls.
The growing threatscape is problematic when businesses rely on mission-critical infrastructure to keep their operations highly available and online around the clock. That's why CSI works from a 'security by default' philosophy where we offer clients secure solutions that put in place robust guardrails to protect your people, processes and technologies.
Cloud solutions partner in London
One of the single largest defining trends in the last decade has been the transformation of businesses migrating to cloud platforms. But a lack of billing transparency and predictability, along with a potential costly repatriation U-turn, means that businesses are struggling to maximise cloud investments.
Regardless of your preferred platform, our specialists can help you scale, save and secure in the cloud. In fact, CSI's experts are qualified Microsoft practitioners, holding 'Advanced Specialisation' in the likes of AVD (Azure Virtual Desktop). Find out more by getting in touch today.
CSI's superb business support have enabled us to exploit new security features and significantly improve our processing environment and system recovery capability, through a cost-neutral exercise. It was a no-brainer to adopt the technology and work with CSI again.

Ian Ward, Head of Access Management Read more
Managed IT Services FAQs | Find Answers Here
What are managed IT services?

Managed IT Services is when a business decides to fully or partially outsource parts of its IT operations, including infrastructure, security, maintenance, patching, and more. A third-party vendor like CSI works on behalf of businesses to monitor, manage, migrate, update and evolve IT services.
What are some examples of a managed IT service?

Businesses commonly work with managed IT services providers for help with out-of-hours system support and monitoring, cyber security, cloud migrations, infrastructure maintenance, data protection, software licensing and more.
How do you choose a managed IT services provider?

Whether your business has outgrown its IT operations, or needs specialist support and external skills and technology, you may be deliberating on which managed IT services provider is right for you.

Many businesses choose a managed IT service provider for their expertise, experience, market capabilities and access to new, cutting-edge technologies. When deciding on your IT partner, consider how they can support your current IT challenges, and how well they align with your business goals and ambitions.
What is included in managed IT services?

What is included in your managed IT services contract depends on your company needs, goals, and alignment with your existing IT partner. IT services are bespoke insofar as they can – and should – be tailored to your organisation's ambitions and current challenges. Depending on the size and experience within your IT department, you might want to plug a specific skill gap, or you might require support out of hours to support global operations.

For example, CSI has partnered with banks across the UK to help with cloud migrations, cost-efficiencies, regulatory compliance and security issues.
Why are managed IT services important?

With so many challenges and pressures placed on internal IT operations, from security vulnerabilities to cloud consumption complications, a managed IT services provider can alleviate modern-day IT pains. Providers like CSI allow businesses to access market-leading skills and technologies on a pay-as-you-go model, meaning you can leverage economies of scale without having to make a full-time investment in expensive resources.
Which businesses benefit from managed IT services?

There is no ideal size of business to benefit from a managed IT services contract, but more commonly businesses choose to work with an IT partner when they plan to scale, suffer from skills shortages, or need access to new or specialist expertise.

Use managed IT services when you need:

cutting edge technologies
security expertise
help managing and maintain cloud investments
data protection guidance
compliance and regulation support
… and more
Work with a managed IT services provider in London.
Whether you need a security advice, cloud migration support, or want to discuss a project with one of your specialists, we're ready to support your business.
Contact CSI today to discuss how we can support your goals by filling out the form. It only takes a few clicks to get your business aligned with award-winning managed IT support and advice →
"*" indicates required fields