D&G's Storage Story
Discover how Domestic & General upgraded its key storage capabilities.
How a Technology Refresh Expanded D&G's Storage Capability
When workloads are complex and governed by ever-tightening regulations, it can seem challenging for a solution stack to deliver deep and meaningful innovation from the inside out.
Modern business headaches range from regulatory challenges to stiffening marketplace competition and even the growing urgency to innovate security products and outwit threat actors. Developing resilience towards these risks and many more, though not easily accomplished, is rising to the top of business agendas across the UK and beyond.
Entrusted by countless customers with the aftercare of domestic appliances, boilers, and consumer electronics, Domestic and General (D&G) has a reputation for service excellence. After 100 years of delivering peace of mind to UK households, D&G has earned substantial credibility as a market-leader of specialist warranties and protection plans.
0
LPARs migrated, capturing a mixture of IBM i and AIX.
0 +
hour reduction in the RPG process.
This amazing new SAN technology and CSI's superb business support have enabled us to exploit new security features and significantly improve our processing environment and system recovery capability, through a cost-neutral exercise. It was a no-brainer to adopt the technology and work with CSI again.

Ian Ward, Head of Access Management
Levelling Up Tech.
Outdated, aging, or legacy technologies create unwelcome risk for businesses that operate to the scale and ambition of those like D&G.
The current storage market is evolving rapidly. Consequentially, the costs of maintenance associated with legacy or aging storage increases substantially.
Refreshing technologies, however, allows businesses to benefit financially, avoiding the high costs often associated with renewing maintenance on aging kit. Legacy systems typically become even more challenging as marketing and support are withdrawn from suppliers, signalling that obsolescence is on the near horizon.
D&G decided to refresh several components of its storage system, transforming this capability and benefitting from operational advantages.
---
 Project milestone:
"An RPG process that was taking 37 hours to complete is now down to <30 hours which represents a significant improvement to the business".
---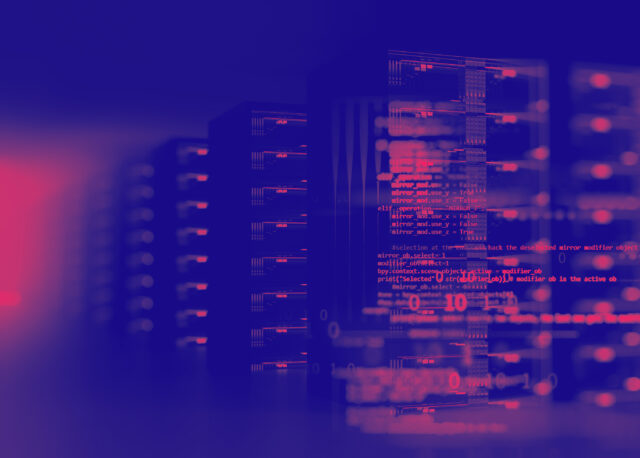 This project included the following deliverables:
IBM FlashSystem 7300 at Amsterdam and London sites

2x IBM SAN64B-7 San Switches per site (40 ports activated/switch)
Before refreshing D&G's storage capacity, CSI analysed the existing environment's performance in detail, developing predictable performance profiles and, therefore, creating a foundation for work.
CSI delivered the latest generation specification as it refreshed D&G's storage capability, including functionality like encryption at rest and immutable copies. A refresh of legacy components, its own kind of transformation, also benefited its storage capability with greater headroom, performance boosts, faster SAN fabric connectivity and expandability.
Working with the client, our specialists upgraded the IBM V9000 solution to FlashSystem FS7300, which uses the latest, super-low latency NVMe FlashCore Modules (FCM). The old V9000 solution contained legacy storage components that, nearing end-of-life, challenged the client's storage capability.
The project also included a refresh of the SAN fabric, including the latest generation of Brocade Gen 7. The scope of the project also included the simplification of SAN workloads, reducing the count of SAN switches and where bigger switches with faster FSP ports meant an improvement in performance and capacity.
Delivering a storage project that addressed this legacy challenge, CSI extended D&G's capability to benefit from new functionalities, better performance, simplification, better capacity, and a greater focus on security.
Immutable Copies Accelerates Recovery.
D&G's storage story covers the innovation of its aging technology. Addressing the growing threat scenario of a ransomware attack or data loss or corruption event, the deployment of immutable copies led to faster recovery times. Immutability describes snapshots that are taken and rapidly restorable following an event. "Rapid", as a response time, enables the business to recover from threat agents more quickly, or within a day, rather than managing weeks of damage.
This project used replication between two data centres, situated in Amsterdam and London. Between these two cities, D&G benefits from a single, unified and secure solution.
Expanding Storage Capabilities for the Better.
Upgraded storage systems enabled D&G to adopt highly performant IT with greater storage capacity. But CSI's role in delivering this project went beyond just technical expertise, as our robust, low-risk, low-impact methodology ensures an almost non-disruptive migration for AIX and the work completed offers an element of futureproofing.
About our client.
Domestic & General (D&G) is a leading provider of specialist warranties and protection plans for home appliances, boilers and consumer electronics. The business insures over 16 million people across 14 countries.
Ready to talk?
Get in touch today to discuss your IT challenges and goals. No matter what's happening in your IT environment right now, discover how our experts can help your business discover its competitive edge.