IT support for healthcare
Reliable, secure IT support for healthcare professionals.
The healthcare sector is becoming one of the fastest growing and most tightly regulated industries. Having reliable, practical and powerful IT solutions isn't optional when running critical workloads that have become a lifeline in the UK.
Efficient IT solutions for the Healthcare Sector.
The Covid-19 pandemic is one of the most disruptive events healthcare organisations have ever faced and it has demanded a review about how essential services are delivered to the public. This is added to an existing list of challenges including rising costs, an increase in older patients and a shortage of skilled workers. Digital capability is key, but we can see that significant advantage will only come when advances in technology are used in transformative initiatives, not only to improve existing models of service delivery.
What's Holding You Back? 
Maybe innovation isn't high up on your priorities. But operating reliable, effective and efficient IT is likely a key goal for any healthcare institution. With more than 35 years, CSI has been providing critical IT support and consulting services.
Find out how we can support by sending us a message. One of our specialists will be in touch to discuss your goals, challenges and resolutions.
How Can We Help?
"*" indicates required fields
A Trusted Partner for Healthcare Professionals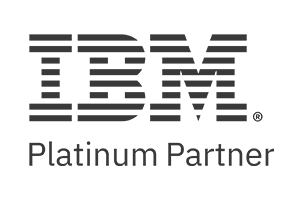 Challenge #1
Is Security on Your Agenda?
Cyber security is consistently a top priority in almost every survey of IT decision makers. Ransomware is one of the fastest-growing security concerns across most industries, affecting corporations, government agencies and private entities alike, but the sensitive nature of the personal data held by the healthcare sector makes it as prime target for cyber-crime and data breaches are a constant threat. The changes in access to healthcare imposed by the Covid pandemic forced an increase in online interaction which compounds the risk.
We know that maintaining cyber defences isn't simple easy, but it's critical that IT teams regularly assess threats to the business and keep up to date with advances in technology – cyber criminals do! Vulnerabilities can range from old unsupported hardware, unpatched operating platforms and a lack of security awareness among staff. Assessment against data security standards like the NHS's DSP (Data Security and Protection) Toolkit allows service providers to measure their security posture.
Challenge #2
Let's Talk Patient Interaction with Hybrid Multicloud.
As healthcare providers launch new ways to interact with new IT platforms are needed and we know that stitching together mission-critical operations on legacy systems with cloud-native services is no mean feat, but this offers great flexibility to healthcare providers. Sensitive enterprise systems like electronic health records are likely to remain on-premises, while hyperscale public cloud services can be used for an increasing number of patient-facing apps.
A hybrid approach allows organisations to select the right tools for specific jobs, but multicloud services present unique obstacles to integrating data and governance. With robust migration plans being critical to managing complexity, cost, regulatory compliance and risk, many organisations are turning to experienced partners to negotiate cloud journey and avoid the pitfalls that others have found to their detriment.
Challenge #3 
Ensure Availability.
In commercial sectors it's said that downtime can kill profitability, in healthcare its simpler: downtime can kill. Continuous availability of healthcare applications is a prerequisite for the delivery of clinical services. Healthcare organisations can be severely impacted by application, hardware or data centre outages. The potential impact on patients underlines the need for a cost-effective strategy that ensures high availability and mitigates the risk of disaster.
WHY CHOOSE CSI
0 +
CSI's experts have over 900 years of experience supporting and managing IBM Power Systems.
0 YEARS
For more than 40 years, CSI's history of innovation has earned us credibility as a reliable, trusted partner of choice around the world.