IT Support for retail
sustainable IT that helps you create more value
Let's change the future of your business together and harness smart technologies to ensure your critical workloads operate at their very best.
Efficient, reliable and agile IT Solutions for Retail Businesses.
Retail businesses are not new to dealing with change, but events of the last few years have accelerated these challenges at an unprecedented rate – from the disruption caused by the Covid-19 pandemic to seamlessly merging online and offline shopping experiences for customers.
Retail technology trends are towards powerful digital customer engagements and e-commerce to safer workplaces and more agile operations and supply chains.
At CSI, we understand that retail success rests on leveraging new technologies to unlock resilient business models.
What's Holding You Back? 
Regardless of your headcount, retail spaces of all shapes and sizes need to have meaningful conversations about their IT.
Leave us a message with your challenge and one of our specialists will be in touch.
How Can We Help?
"*" indicates required fields
A trusted partner for retail companies.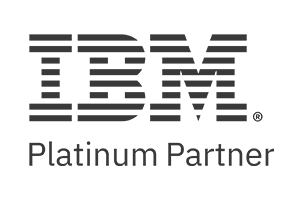 Challenge #1
What's Your Stance on Sustainability?
Today, more consumers say environmental responsibility is extremely important when deciding on a purchase – sustainability is being factored into their financial decision – and this trend is expected to intensify.
Retailers can meet this opportunity through their own sustainability strategies and one of the most immediate approaches is where IT simply uses less. Optimising cloud and data centre resources doesn't mean a compromise between application performance and reducing carbon footprint. Application resource management (ARM) tools can dynamically allocate precisely the right level of capacity according to demand. By reducing unnecessary use of resources in real-time not only saves costs, but also improves the long-term the energy consumption profile in the data centre.
Challenge #2
Is Hybrid Multicloud the Missing Piece?
Building a hybrid multicloud IT infrastructure is a key component in digital transformation for retailers wanting to be more agile than their competitors. Combining the best of private and public clouds gives organisations the ability to take advantage of all environments, with some better suited or more cost-effective for certain workloads. Retailers looking for digital transformation and a secure, open environment can move their existing workloads between on-premises or hosted infrastructure and the best possible cloud environment without business disruption.
Challenge #3 
Harnessing Big Data with AI.
Creating great customer experiences depends on understanding buying preferences and those insights are based on accurate consumer data. Collecting data is one thing but being able to act confidently on that data is another matter – it is wasted effort to send an offer to customers that have no interest in the products. Faced with inefficient data management, many retailers are turning to AI platforms to extract value and win business from the competition.
In a recent IBM survey, 34% of companies said they are adopting AI technology, up from 14% a year ago. From making product recommendations to cost-effective supply chain management, real-world applications of AI can make a significant difference.
WHY CHOOSE CSI
0 +
CSI's experts have over 900 years of combined experience supporting and managing IBM Power Systems.
0 %
of CSI employees are in client-facing roles, providing best in class customer service.
0 YEARS
CSI's history of innovation has earned us credibility as a reliable, trusted partner of choice around the world.
Popular services for the retail sector
Working with CSI has been very valuable for our business, and for the level of service we provide to our customers. The move to CSI's PowerCloud has helped us stay agile and keep one step ahead of our rivals.

Marcel Bordon, CEO – SOLETRADER Read more