Leading London University
Learn how this leading University fully adopted Microsoft 365 with AvePoint's hassle-free Data Migration as a Service.
Leading London University
DATA MIGRATION SUPPORTS FUTURE GROWTH
As a growing force in research and a pioneer in entrepreneurship, the University is highly regarded in the South of England – and with nearly 20,000 students, growing volumes of data must be managed, stored and shared securely.
Like with most organisations, the pandemic demonstrated the urgent need for data and applications to be made available from any location. Following an internal review of the existing IT environment, it was decided that Microsoft 365 would enhance collaboration and end user experiences, while reducing costs by consolidating on a single platform.
+ 0
Number of students supported each year
+ 0 TB
Approximate amount of data to be migrated
0 months
Target timescale for completion of the project
challenge
The challenge facing the team, was how to smoothly, and securely, migrate more than 300TB of data from cloud and on-premises file shares to Microsoft 365, and enable users with the appropriate training to maximise the University's investment in the platform.
The University needed a migration partner who could meet their capability requirements and help ensure long-term user adoption through user education.
So, as the University's IT managed services provider, CSI recommended AvePoint whose Microsoft Gold Partner status, expertise in the cloud, and Microsoft 365 training gateway made them the perfect partner.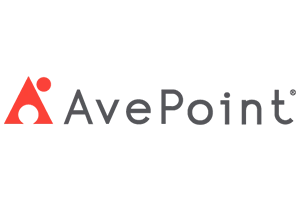 As a company, our goal is to ensure our customers get the right technology to achieve the outcomes they are looking for. We knew AvePoint had performed many successful migrations and could help deliver the results needed. Due to the breadth of capability of AvePoint's solutions and the fact that there were other requirements that the University wanted to address, we recommended the partnership.
– James Carmichael, Client Director of Public Sector at CSI
SOLUTION
AvePoint started the data migration project in September 2022 and it's estimated to take 16 months to migrate up to 400TB of data to OneDrive, Microsoft Teams, and SharePoint Online.
The initial data discovery helped to identify important, relevant, and sensitive content. This exercise informed what content should be migrated into Microsoft 365 and how to manage it moving forward – in accordance with the University's strategy and compliance guidelines.
Phase one focused on migrating professional services staff (IT, HR, finance, and backend teams) – including data in personal files, folders, and shared files to Microsoft 365.
The University's training and communication program has been launched to educate staff members on best practices, techniques, and functionality necessary to leverage Microsoft 365 for better communication and collaboration.
The content is personalised to staff members, students, and academics and built from real-life user scenarios so groups and departments better understand the impact these new tools will have.
We trusted AvePoint to ensure our data migration was compliant, comprehensive, and quick… we can tailor a range of training content and deliver them before the migration completes, ensuring our users are properly and successfully onboarded.

Head of IT – Leading London University
outcomes
Though the migration is still underway (approximately half the data has been migrated), the University is very happy with the results thus far, including the anticipated cost savings on license and existing storage platforms.
As the University looks to  the future, the Head of IT has some big plans for their digital workplace.
"We don't just want to be cloud-first in our thinking but more cloud-smart and user-centric. We want to ensure data is securely available to the right people, easy to collaborate and share with the right audience and ensure that lifecycle management and  retention is in place to keep things organized, backed up, and protected."
By working with CSI for strategic technology solutions, and selecting AvePoint as its recommended migration partner, the University can maximise its investment and truly harnessing the value of the cloud.
About our client
Our client is a prestigious higher education institution based in London, supporting and educating more than 18,000 students from the UK and abroad each year. The University is rolling out a progressive new model of education through its sector-leading program, ensuring students on every course are equipped with the skills most valued by industry to meet the challenges of the modern world of work.
Ready to talk?
Get in touch today to discuss your IT challenges and goals. No matter what's happening in your IT environment right now, discover how our experts can help your business discover its competitive edge.