IT Support for manufacturing
Become more agile with expert IT support
Let's change the future of your business together and harness smart technologies to ensure your critical workloads operate at their very best.
A NEW REPORT by CSI
The State of Cyber Security in Manufacturing.
From malware innovation to weak points in the supply chain, discover what makes the UK manufacturing industry the most targeted by cyber criminals in this new security report commissioned by CSI. Exclusive insights, recommended technical controls, a new commentary on UK manufacturing – get the full report here. →
Efficient IT solutions for Manufacturers.
Industry 4.0, otherwise referred to as the Fourth Industrial Revolution, encompasses changes possible in the manufacturing sector through automation and data exchange.
Organisations are leveraging smart IT to become more efficient and agile with the result of improved and increased sales.
We understand that unlocking the true potential of the Industry 4.0 revolution means that all businesses along the supply chain have to adopt a digital data-driven mindset.
What's Holding You Back? 
IT services can unlock new efficiencies for manufacturing operations, including bolder, more powerful levels of innovation that could change what productivity means for your business.
A trusted partner for manufacturing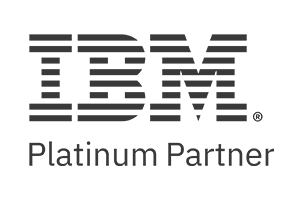 Challenge #1
Ensuring Constant Availability & Performance.
Downtime kills profitability – an IT mantra that's especially true for manufacturers. Studies have found that the hourly cost of downtime can range from many thousands to millions, but no matter the exact cost, unplanned downtime is expensive. Application performance management (APM) and application resource management (ARM) can proactively and automatically allocate system resources ensuring optimal performance and availability.
Challenge #2
Getting it Right with a Hybrid Multicloud Method.
Building a hybrid multicloud IT infrastructure is a key component in digital transformation for manufacturers seeking to take advantage of Industry 4.0. Combining the best of private and public clouds gives organisations the ability to take advantage of all environments, with some better suited or more cost-effective for certain workloads.
Manufacturers looking for digital transformation and a secure, open environment can move their existing workloads between on-premises or hosted infrastructure and the best possible cloud environment without business disruption.
Challenge #3 
Harnessing Big Data with AI.
A single production line can generate more than 70 terabytes of big data per day, yet often that data remains unanalysed. Collecting data is one thing, but next level information technologies like AI, edge computing and cyber security are needed to extract value and act on this untapped data, especially when speed and data latency are critical factors. In a recent IBM survey, 34% of companies said they are adopting AI technology, up from 14% a year ago.
WHY CHOOSE CSI
0 +
CSI's experts have over 900 years of combined experience supporting and managing IBM Power Systems.
0 %
of CSI employees are in client-facing roles, providing best in class customer service.
0 YEARS
CSI's history of innovation has earned us credibility as a reliable, trusted partner of choice around the world.
Popular services for the manufacturing sector