Construction IT Support
Complex IT Issues? We'll remove the headache.
Let's change the future of your business together and harness smart technologies to ensure your critical workloads operate at their very best.
Effective, reliable IT solutions for the Construction sector.
The building environment is a complex combination of social and economic influences with its major stakeholders spanning construction, engineering, building material providers, and governmental and regulatory entities.
Digital technologies are transforming every industry, and construction is no exception.
Machine learning, the Internet of Things (IoT), augmented reality and big data are all innovating the planning, design and operation of buildings and infrastructure.
What's Holding You Back? 
Project delays, IT downtime, inefficiencies from legacy systems – sound familiar?
For nearly four decades, CSI has helped construction projects get delivered on-time, cost-efficiently, and with a focus on innovation as much as reliability.
Find out how we can help by leaving us a message and one of our specialists will be in touch.
How Can We Help?
"*" indicates required fields
A trusted partner for the construction sector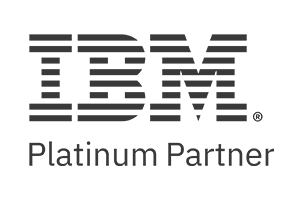 Challenge #1
How do you Leverage Big Data?
Large amounts of highly structured data are generated during construction projects and by capturing, managing and mining this data efficiently, it's possible to gain valuable insights that can help contractors. From spotting early signs of problems in the supply chain to identifying the root-cause of projects going over time and over budget, better use of data is central to digital transformation of the industry.
Challenge #2
Mastering Artificial Intelligence Isn't Always Easy.
AI is playing a significant role in the construction sector, helping to reduce labour costs, increase safety, and leading to increased quality of the building's design. AI models can track and recommend changes in construction materials or designs in real-time saving time and money. Safety on site will also be improved as AI allows project teams to predict potential issues before they happen. Safety managers will better understand exactly where they should focus their planning and training efforts and will be alerted to look out for specific problems.
Challenge #3 
Making Sense of Hybrid Multicloud
In an industry such as construction, where teams are always visiting new job sites far from an office, access to apps and data in the cloud is of huge benefit and adopting a hybrid multicloud approach is a key component in digital transformation for the sector. Combining the best of private and public clouds gives organisations the ability to take advantage of all environments, with some better suited or more cost-effective for certain workloads. Companies looking for a secure, open environment can move their existing workloads between on-premises or hosted infrastructure and the best possible cloud environment without business disruption.
WHY CHOOSE CSI
0 +
CSI's experts have over 900 years of combined experience supporting and managing IBM Power Systems.
0 %
of CSI employees are in client-facing roles, providing best in class customer service.
0 YEARS
CSI's history of innovation has earned us credibility as a reliable, trusted partner of choice around the world.
Popular services for the Construction sector
We now have a comprehensive storage and data protection platform – as well as the most efficient use of capacity in the smallest footprint.

IT Manager – Construction Service Company Read more